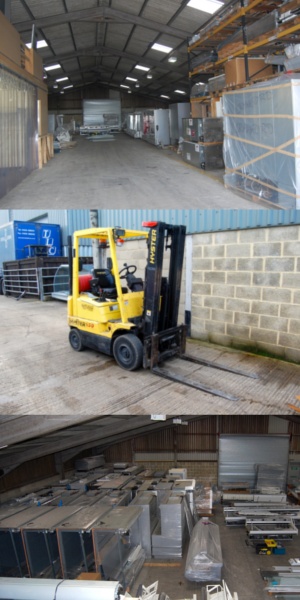 Refrigerated Display cases are particularly suited to refurbishment, work can be carried out either on site or off site as required. There are four grades of refurbishment levels that can alter the appearance and colour that can make the cases almost indistinguishable from new.
Grade A Off Site Refurbishment.
We will bring the cabinet back to 'as new' condition with replacement of all mechanical, electrical and panel work. The existing cabinet structure and evaporator would be re-used.
Grade B On Site Refurbishment.
This would include a deep clean and replacement of all internal and external panels, electrical repairs and re tube. Colour change and cosmetic replacement. The cabinet would be brought back to as new condition.
Grade C On Site Refurbishment.
This would include external panel replacement and colour change, internal damage replacement and electrical repairs. The cabinet would be brought back to an acceptable and safe standard.
Grade D On Site Refurbishment.
On a limited budget? This option enables cabinets to be tidied and repaired to varying specifications highlighted by the customer.
We have a nationwide network of experienced service operatives to maintain and repair your equipment. Call out or maintenance contract we can generally assist with all types of problems relating to fabric repairs, from spare part sourcing to bespoke manufacture.
24hr Call Out
Full Maintenance Packages
Product Identification
New Seals and Gaskets
Glass Replacement
Bespoke Part Manufacture
Full Call Out Management
Perspex Replacement
Shelf and Bracket Supply (All Manufacturers)
Hydraulic Ram Replacement
Bumper System Protection